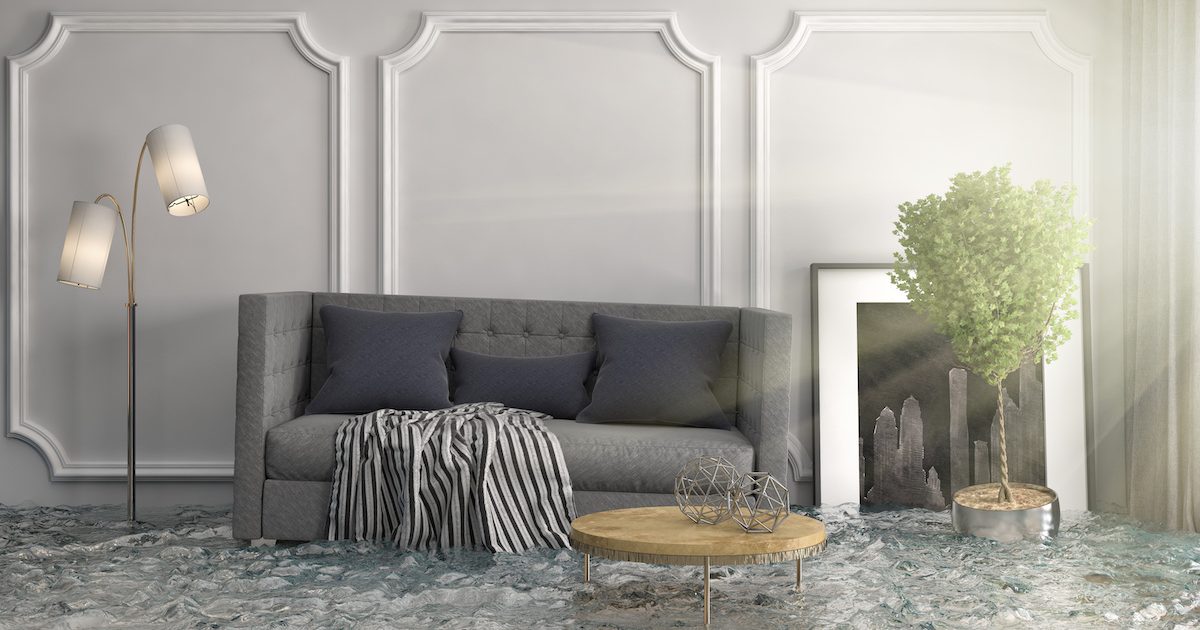 Did you know that flooding is one of Florida's most frequent hazards? A flood can put homeownership at risk. It's true that severe flooding doesn't happen every day. But it's also true that all houses are prone to flooding dangers from Mother Nature. Especially here in the Sunshine State.
Being aware of your risk of house flooding can prevent trouble in the future. At Protegrity Restoration, the last thing that we like to see is significant water damage to your home and personal belongings. In this blog, we'll explain what you need to know about floods and how to handle them.
What is a Flood?
A flood is when water from the natural environment (including nearby rivers and lakes) flows over land that is not usually underwater. Flooding is a natural phenomenon and has been occurring for as long as water has existed.
Flooding is not limited to one season or climate and can occur at any time. Floods affect people, communities, and landscapes. They can cause serious economic and social damage. Floods can occur any time of year and at any time of day. Meanwhile, they can happen quickly and without any warning.
Because floods are often associated with heavy rain, people often assume they happen only during the Florida rainy season. While the rainy season peaks this month (September), the truth is that you need to think and plan for flood damage every month of the year.
The Causes of House Flooding
There are several types of flooding, with different causes. Some flooding occurs naturally due to excessive rain. Other reasons stem from extreme weather events, such as hurricanes or tornadoes.
Meanwhile, some types of flooding happen because people have altered the landscape in ways that cause water to accumulate in places where it normally would not. Urban flooding occurs when water does not get absorbed into the ground and it backs up into streets and houses. This is devastating for homes as well as businesses.
Flooding can result from a combination of these issues. It's important to be aware of different types of flooding, and the potential causes behind each type. This will help you better understand how to protect your home from a flood.
Identifying Potential Flooding Risks
When you're looking into buying a home, it's important to take note of the flood risk level. Flood risk is the likelihood that a property will flood.
Before making an offer on a property, you can find out the flood risk level by looking at FEMA flood maps. It's important to understand the flood risk level of the area where you're buying a house so you can weigh that information when making your decision. If the flood risk is at 1% or higher, the chance of experiencing a flood each year is more likely.
The good news is that many floodplain areas are available to view from FEMA. You may be able to find a map of the floodplain in your area by searching for "floodplain" on the FEMA website. This will provide you with information about nearby rivers, lakes, and other bodies of water that pose a threat to your home.
What are the Dangers of Floods?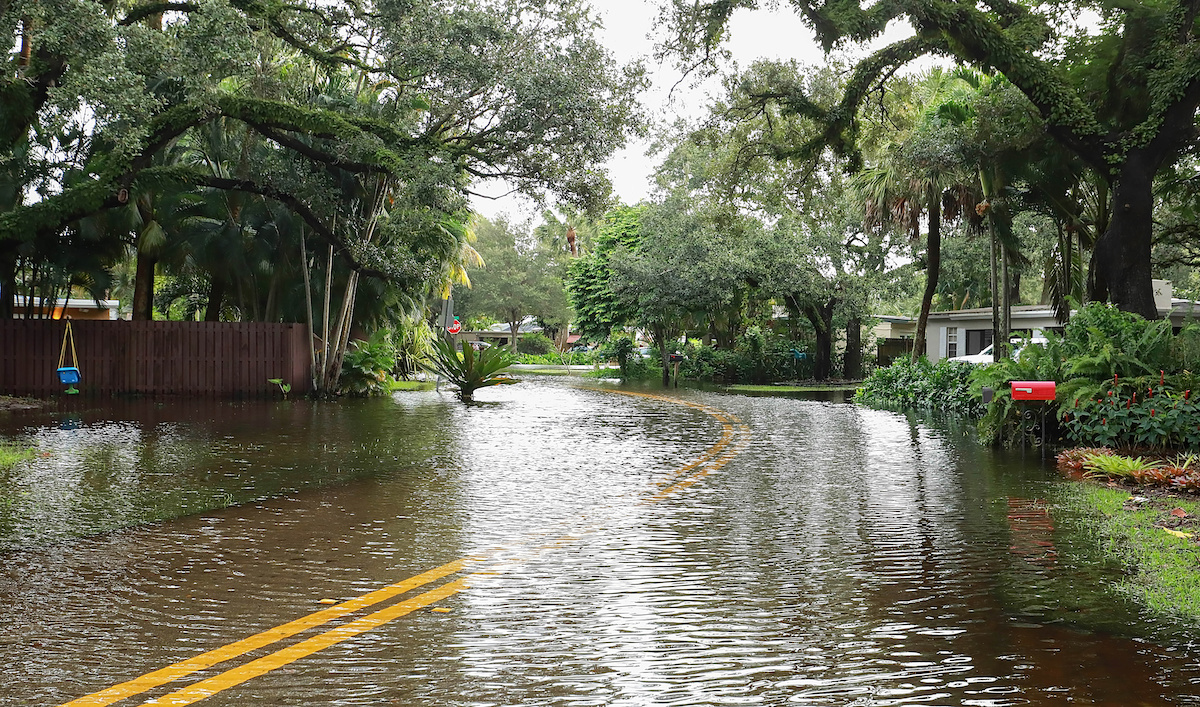 Flooding can occur any time of year in any part of the country. Currently, more than 41 million Americans live in flood zones. This means that these areas have a 1-percent or greater chance of flooding each year.
Do you think flooding is unlikely in your neighborhood? It's important to know the risks are out there whether you're living in a floodplain or not. The following are some of the dangers of floods:
– Loss of a home – If your home floods and is damaged beyond repair, you may be forced to find a new place to live.
– Health risks – Floodwaters can be contaminated by sewage and bacteria, which can pose a health risk to humans and animals. Mold can ultimately grow and flourish if your home is damp and dark.
– Financial costs – Flood damage can be costly to repair. Floodsmart.gov estimates just 1 inch of water can cause up to $25,000 in damage to your home.
– Loss of personal items – Floodwaters can destroy or damage your personal items, including furniture, clothing, and even items that have sentimental value.
Have a Plan Ready for House Flooding
Do you know what to do in the event of a house flood? Flooding can be very dangerous, and if there is any sign of life in your home (i.e., people or pets), do not enter the door. You can become trapped inside, and if this happens, it may be very difficult to escape.
Instead, you should try to stay far away from the house to minimize the risk of injury or death. It is also important to remember that if you are in a high-rise building, you will likely not be able to simply walk down to safety. You may need to evacuate the building via an emergency staircase or elevator.
No matter where you live, make sure that everyone knows the flood plan in advance so it can go smoothly. In any case, it is important that you keep yourself safe at all times during a flood emergency. While none of us want to lose sentimental items, it's not worth risking your life.
After the Flood: Cleaning up
If you live in a house that was severely damaged by flood, it is important to clean up everything right away. This is especially important if any of your belongings have been damaged. You may also need to seal off any areas in the home that are flooded. The main goal here is to keep water from accessing other rooms in the home. You can do this by covering all openings with plastic sheeting. Once that's done, fill in any holes with sand or gravel.
There are also a few things that you can do to help reduce the damage that was done to your home during the flood. For example, close off any electrical outlets that were exposed to flood waters. You should also remove any furniture or other items from the flood zone immediately so that they don't get damaged by mold and mildew spores.
How to Prevent Flood Damage
Whether you're looking to buy a house or you already own one, there are steps you can take to protect your home from floods. You can begin by understanding the flood risk level in your area and then determining the best ways to protect your home from potential flood damage.
Here are some tips to get you started:
– Keep your yard clean and clear
– Make sure that your yard is not a source of flooding.
– Check for clogs or debris in your gutters, and that your yard is clear of leaves, twigs, and other items that could block storm drains.
– Consider installing flood protection devices or a flood barrier. This will help keep floodwaters from entering your home and could save you thousands of dollars in repairs or new home costs.
– Build an emergency kit
– Make sure you have an emergency kit ready to go in case of flooding.
– Educate yourself on the risks of floods, just like you are doing now
– Learn more about the dangers of floods and ways to protect your home so you can make the best decisions for your family.
Get Help with Water Damage Restoration
Whether from a flood or a burst pipe, Protegrity Water Restoration is here to help. Water damage restoration services are designed to restore any property damaged by water. Water damage can happen in a number of ways, including flooding, plumbing leaks, and broken pipes. Our services can help restore your property to its pre-damaged condition.
If you need assistance with flood water damage or any other type of water damage, contact us.