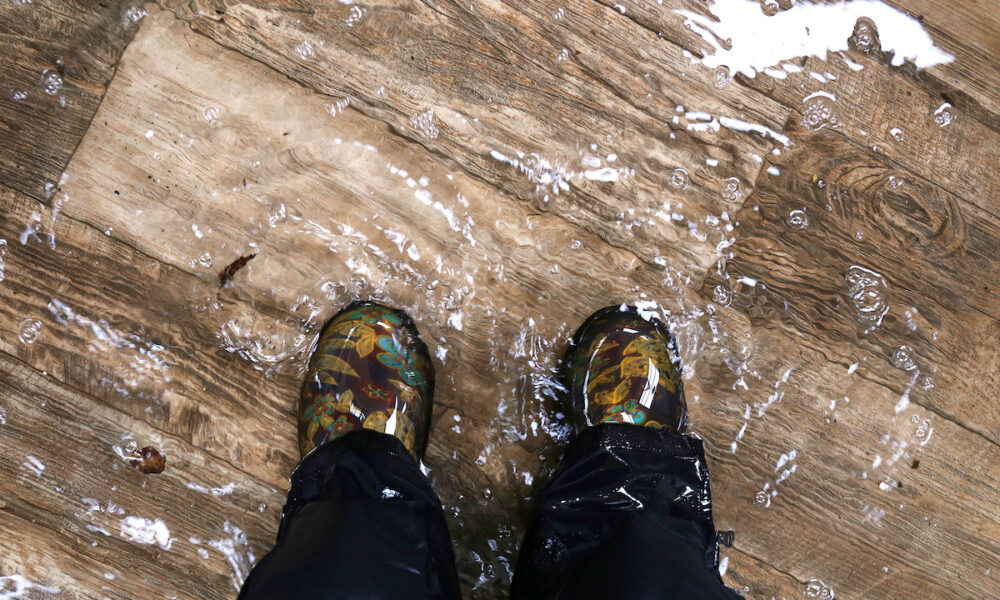 Are you wondering how to protect your home from flood damage? Flooding is a serious issue that can cause serious damage to your home. Protecting your property from potential damage due to flooding is essential for the safety of your family and your belongings. In this blog post, we will explore the steps for learning how to protect your home from flood damage.
What You Need to Know About Flooding in Florida
A flood is an overflow of water onto areas that are normally dry. Flooding is the result of a number of factors, including:
Heavy rains
Overflowing rivers
High sea levels
Hurricanes
Broken levee
The resulting damage can be very costly and difficult to repair. Florida is prone to flooding due to its geography and climate. In fact, there are over 2 million homes in the state that have a 26%+ chance of flooding over the next 30 years. Heavy rains and storm surges can cause rivers and lakes to overflow. The overflowing sends large amounts of water into residential areas, forcing homeowners to evacuate.
Meanwhile, high sea levels in coastal areas can cause floods, especially in the absence of heavy rainfall. Flooding in Florida can cause significant damage to homes and infrastructure, as well as a range of social and economic consequences. This is why it's important for homeowners to be aware of the risk of flooding and to take steps to protect their property from flood damage.
Understanding the Risks of Residential Flooding in Florida
Flooding is one of the most destructive and life-threatening disasters that can occur in residential homes. It can cause significant damage to a home, leading to costly repairs and even loss of life. But what are the major risks that come along with residential flooding?
One of the major risks of flooding in residential homes is structural damage. Flooding can cause walls, floors, and ceilings to collapse, leaving the home uninhabitable. In addition, flooding can damage electrical wiring and appliances, leading to potential electrocution hazards and expensive repairs. Floodwaters can also carry hazardous chemicals and bacteria which can cause health hazards for those living in the home.
Another risk associated with flooding in residential homes is the potential for contamination of the water supply. If the flooding is severe enough, floodwaters can contaminate drinking water, which can lead to serious health issues if not addressed quickly. Floodwaters can also bring contaminants such as pesticides, fertilizers, and sewage into the home, which can lead to further health risks.
Finally, flooding can lead to an increase in the risk of mold and mildew. Since mold and mildew thrive in damp environments, the presence of water in a home can create a breeding ground for these hazardous organisms. In addition to creating health risks, these organisms can also cause significant structural damage to a home.
Overall, flooding in residential homes can have a devastating effect, leading to costly repairs, contamination of the water supply, and an increased risk of health hazards. In order to protect your home and family, it is important to be aware of the potential risks associated with flooding. Taking the necessary precautions and being prepared can help minimize the damage. From there, these steps can reduce issues from flooding as well as health hazards.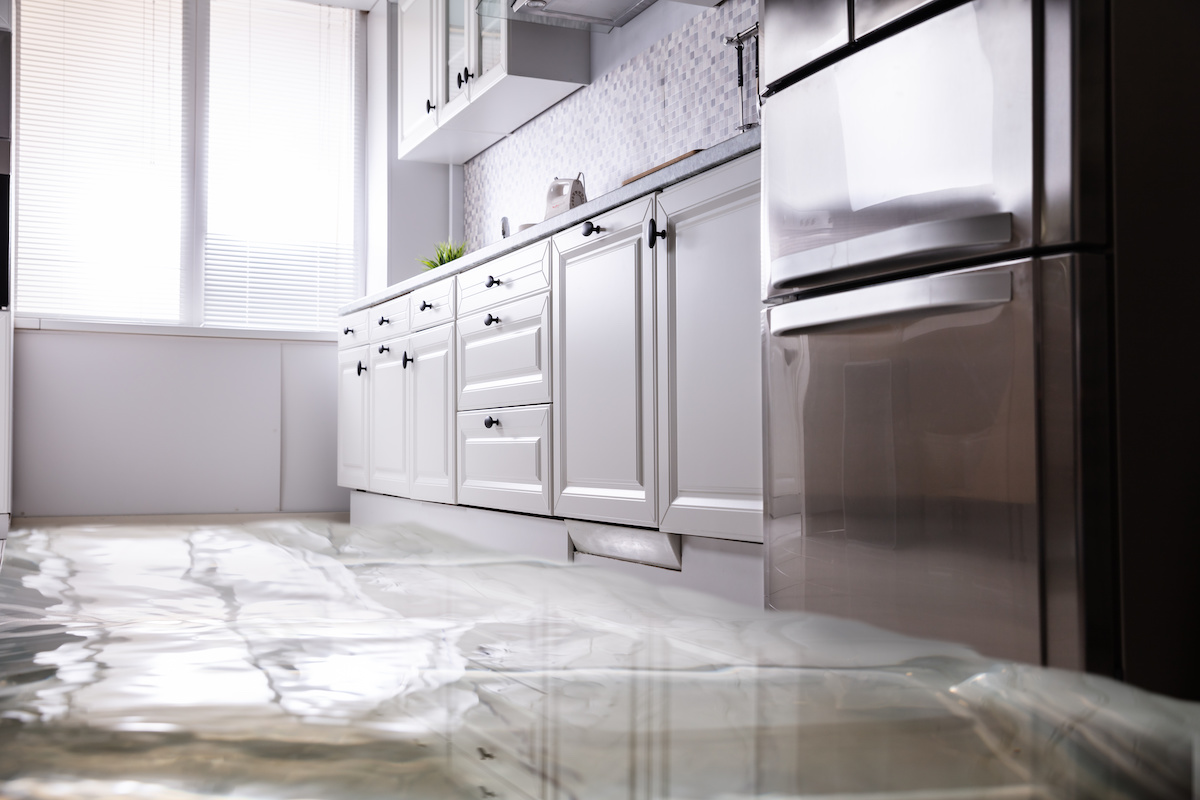 How to Protect Your Home from Flood Damage
The first step to protecting your home from flood damage is to check your home for potential weaknesses. Look for any areas that may be prone to flooding, such as low-lying areas near rivers or creeks. Make sure to seal off any cracks or gaps in your home that could let in water.
Top Tips for Sealing Your Home to Prevent Flooding
It is important to seal your home in order to prevent flooding. This can be done by making sure all cracks, crevices, and openings in the home are properly sealed. You'll want to seal areas including windows, doors, and any other openings in the home that could allow water to enter.
Additionally, the eaves of the roof should be inspected to ensure they are properly sealed in order to prevent water from entering the home.
Another way to seal your home is to focus on the exterior walls. This can be done by applying a waterproof sealant to any cracks or crevices located in the exterior walls and foundations. Any vents located in the exterior walls need sealing to prevent water from entering the home.
It is also important to ensure that any drainage systems located in the home are properly functioning. This includes gutters, downspouts, and any other drainage systems in the home. These areas must be free of debris and functioning properly. Additionally, any drainage ditches or paths must not contain clogs.
Lastly, you'll want to install flood barriers. These are specially designed to prevent water from entering your home during a flood. They should be installed around doors, windows, and other openings in your home.
Reinforcing your home's structures and foundation is also important to protect it from flooding. This includes making sure your home's foundation is secure and free of any cracks or openings. It also includes making sure your home is firmly anchored to its foundation.
In addition, it is important to elevate any appliances or valuables that may be susceptible to flooding. You can do this by placing them on higher ground, such as the second floor or the attic.
Preparing for Flooding
Having a disaster preparedness plan is essential for ensuring your family's safety in the event of a flood. Make sure that everyone in your household knows what to do in the event of an emergency. This includes having an evacuation plan and a list of emergency contacts.
Example of a Flooding Preparedness Plan
Florida homeowners should develop a comprehensive disaster plan to prepare for a flooding event. Preparation is essential for mitigating the risk of damage or destruction of property.
Consider these steps for a flooding preparedness plan:
Assess the risk of flooding in the area. Review local ordinances and research the likelihood of flooding in your neighborhood.
Take steps to protect your property from flooding. Consider installing flood barriers, flood insurance, and other measures to protect your home.
Create a communication plan. Have a plan in place to contact family and friends in case of an emergency.
Gather emergency supplies. Make sure to have enough food, water, and other essential items.
Develop an evacuation plan. Determine the safest route away from the home and make sure to have multiple routes mapped out.
Have an emergency contact list. Create a list of contacts that could be called to assist in the event of a flooding emergency.
Know the warning signs. Stay aware of changing weather conditions and be prepared to take action if needed.
Have an emergency kit. Put together an emergency kit that includes a first aid kit, flashlights, batteries, and other necessary items.
Prepare your property. Clear out any debris or objects that could be damaged and make sure all important documents are stored in a waterproof container.
Have a backup plan. Make sure to have a plan in place for what to do if evacuation is necessary.
Get Help with Flood Damage from Protegrity Restoration
If you are wondering how to protect your home from flood damage, prevention is always the best course of action. However, if you have flooding in your home and need help, Protegrity Restoration is here to assist. Please contact us today when your home is damaged by flooding.