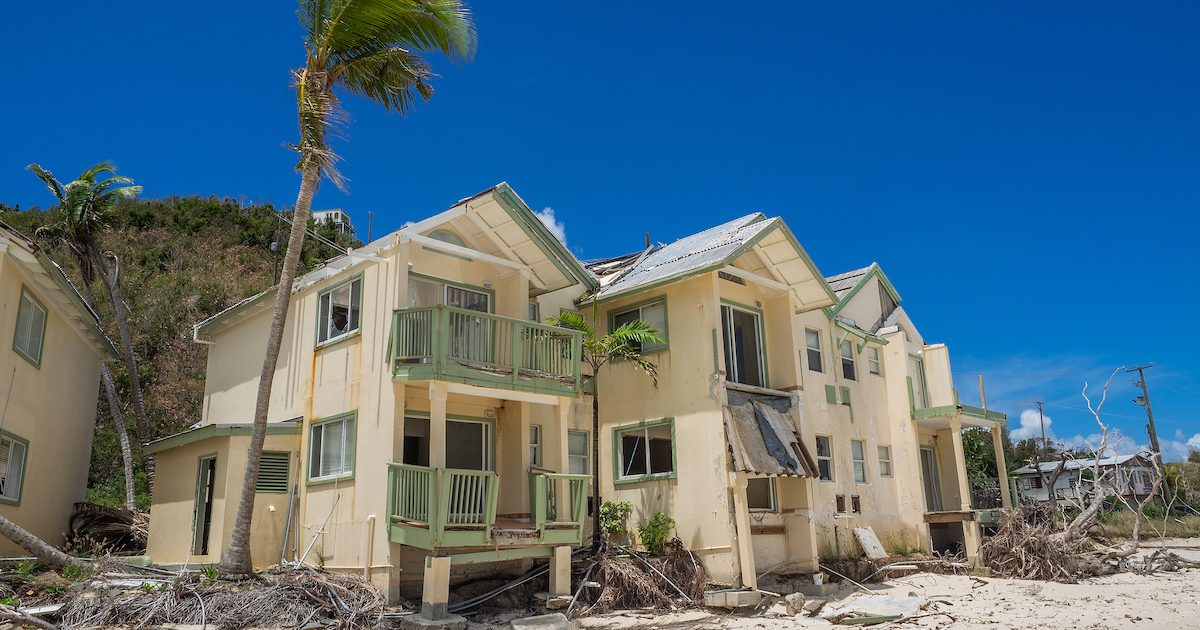 ‍Hurricane season can wreak havoc on your property, especially in areas that are prone to tropical storms. When a hurricane hits, you may have to deal with extensive damage and storm damage cleanup efforts. During cleanup after Hurricane Ian, you'll have to remove debris, repair damaged structures, and remove water from indoor and outdoor spaces.
This article will go through some useful tips on how to deal with the aftermath of a hurricane. We will also explain the storm damage cleanup process after Hurricane Ian. You may think that only coastal areas are at risk for hurricanes, but that's not the case. Hurricanes can wreak havoc on some inland areas as well, especially with a category 4 storm such as Hurricane Ian.
Step 1: Stay Safe
The first rule of storm damage cleanup after Hurricane Ian is to stay safe. During cleanup, you may run into hazardous materials such as lead paint and asbestos.
You may also come into contact with dangerous wildlife such as snakes, bees, or raccoons. This is especially important if you have children. Be sure to take all necessary precautions, such as wearing protective gear.
While you're cleaning up, you're also removing potentially harmful debris from your property. Make sure you use thick gloves and bag everything up for safe disposal. You can also rent vacuum cleaners with HEPA filters to collect harmful particles from the air such as asbestos and mold spores.
Step 2: Check for Damage
After the storm has passed, you need to conduct a thorough damage assessment.
Start by inspecting the roof. Make note of broken, missing, or loose shingles. If the damage is severe, you may need to call a roofer to repair it.
Signs of damaged windows include broken glass and broken frames. If your door is damaged, you may discover holes in the material or significant water damage.
If the damage is severe, you may need to call a contractor to replace your doors and windows. You should also check for water damage to your home. Look for any leaks in your roof, plumbing, or water heater.
If you see signs of water damage, it's best to call a contractor to inspect your home for signs of structural damage. This can help you avoid expensive repairs down the road.
Step 3: Remove Debris
After your home has been inspected, you can start removing debris and start the storm cleanup process after Hurricane Ian. This includes both indoor and outdoor debris. If you have trees on your property, you may have a large number of branches and leaves.
You can hire a company such as Protegrity Restoration to help with this. Another option is to do it yourself by wearing protective clothing and using heavy-duty gardening tools. You may also have siding, shingles, or other pieces of debris inside your home.
Meanwhile, you can use thick gloves and a broom to sweep these up. Or, you can use a special vacuum cleaner designed to remove larger particles such as broken glass and nails.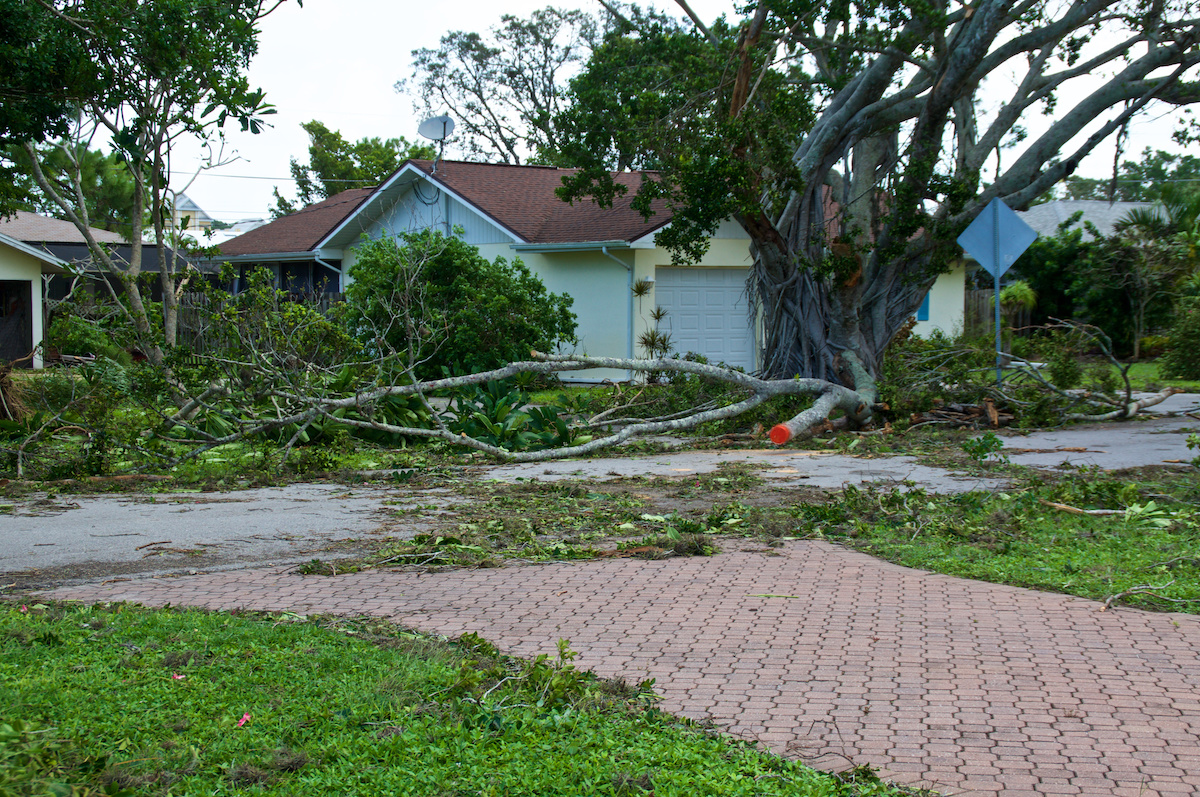 Step 4: Repair Broken Windows and Doors
After you've removed debris from your property, you'll need to repair broken windows and doors. You can replace wooden windows with new vinyl or aluminum windows. There is also the option to repair metal windows with a special epoxy-based putty.
You can also install storm shutters on your windows if they are made of metal. When it comes to your doors, you can repair or replace them depending on their condition. You can also install door alarms to protect your home against burglaries. Be sure to consider windows that are specifically designed to protect your home during a hurricane. These windows are engineered with glass that is less likely to break or shatter during tropical storms or hurricanes.
Step 5: Fix Your Roof
If your roof sustained damage during the storm, you'll need to get it repaired quickly. If a tree branch fell on your roof, you can remove it and patch the hole yourself.
When your roof has a large tear or a missing shingle, you'll need to call a roofer to repair it. Missing shingles can cause additional moisture damage and energy loss in your home. Some homeowners choose to place temporary tarps over the roof. But the idea is that you must protect your roof from further damage until you can get it repaired properly.
Some signs that you need roof repair or replacement after a hurricane includes:
Dents in the roofing material or shingles.
Cracked or bent shingles.
Missing shingles.
Holes or damage to the roof deck.
If the roof was hit by lightning or was in the path of a hurricane or other type of storm, you need to take action to repair or replace the roof as soon as possible.
Roofs are designed to withstand winds up to a certain speed. If your roof was hit by a strong storm and you have a metal roof, you may need to replace it. This is because metal roofs are susceptible to dents and damage.
Step 6: Clean Up Water Damage
If you have water damage in your home from a storm, you'll need to act quickly. Water damage can lead to mold growth and can be very costly to repair.
Start by shutting off the water supply and removing any nearby sources of water. You can also turn on your ceiling fans to help remove water from your home. Once you've stopped the water from spreading, you can use a wet vacuum to remove water from the inside of your home.
Are you wondering if your home has water damage from Hurricane Ian? Look for the following signs:
Discoloration of the walls or ceilings
Mold or mildew
Discoloration or stains in your ceiling
Delayed or reduced water flow from your plumbing
Musty or moldy odors
Signs of water seepage on your exterior walls
The last sign is often overlooked but can be a warning sign of water damage. If you notice that water is seeping in through the outside of your house and dripping down onto indoor surfaces, it is a sign that you have water damage that needs to be addressed.
Get Help with Storm Damage Cleanup
After a hurricane has passed, you'll need to clean up the damage left behind. This can be a difficult process, especially if you don't know where to start. We hope that this article helps you understand how to clean up after a hurricane. We want to help you get your life back to normal as quickly as possible.
Our team of restoration experts is here to take the stress out of storm cleanup. We will get your property back to pre-storm condition as quickly and efficiently as possible.
When a storm hits, you probably have a lot on your mind, but you may not realize that the way you clean up from the storm will have a significant impact on the future value of your home. While you may have insurance to cover the financial costs of storm clean-up, you may not realize that the way you do the work will have an impact on the resale value of your home. If you are overwhelmed by the thought of storm cleanup damage, Protegrity Restoration is here to help. Please contact us today for storm cleanup help after Hurricane Ian.