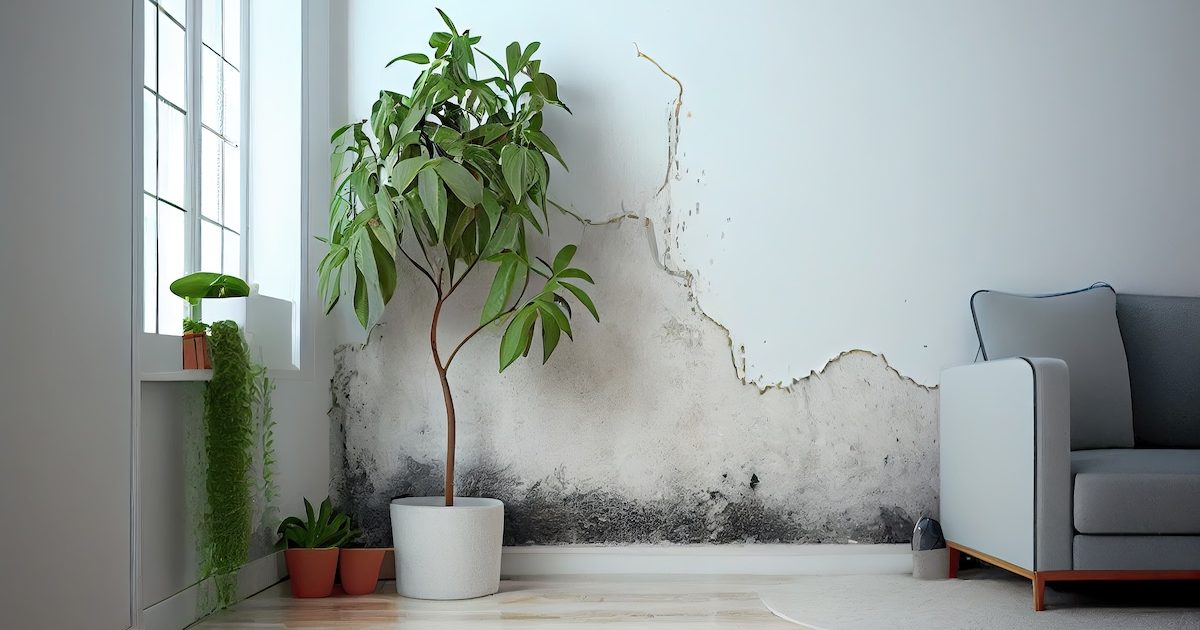 When it comes to restoring your home after water damage, understanding the crucial relationship between water damage and mold is paramount. Water damage provides the ideal conditions for mold growth, which can lead to a host of health issues and further structural damage if left untreated. But when it comes to mold vs water damage, what's the difference? We'll explain everything you need to know to keep yourself protected.
What is Water Damage in the Home?
Water damage is the result of excessive water exposure. This type of damage may also occur when an item stays wet for a long period of time. It's essential to be aware of these common causes to protect your property. Here are a few examples:
Floods: Heavy rainfall, storms, or rising water levels can lead to flooding, causing significant water damage.
Leaks: Plumbing leaks from pipes, faucets, or appliances can gradually cause water damage if left unaddressed.
Burst pipes: Extreme temperatures or high water pressure can cause pipes to burst, resulting in sudden and severe water damage.
Immediate and Long-Term Effects of Water Damage
Water damage can have immediate and long-term consequences for your property, affecting its structural integrity and overall condition. When it comes to mold vs water damage, you can experience serious long-term effects from both issues. This is an area where mold vs water damage can differ. Water damage can yield the following problems:
Immediate effects:
Structural damage: Water can weaken building materials, leading to sagging ceilings, warped floors, or compromised walls.
Electrical hazards: Water infiltration can pose risks of electrical shock, potentially endangering inhabitants.
Mold growth: Excess moisture creates an ideal environment for mold and mildew to thrive, which can cause health issues.
Long-term effects
Foundation damage: Prolonged exposure to water can damage the foundation of a building, resulting in costly repairs.
Health risks: Mold and mildew growth can lead to respiratory problems, allergies, and other health concerns if not properly remediated.
Decreased property value: Unresolved water damage can significantly reduce the value of a property over time.
Tips to prevent water damage:
Regularly inspect and maintain plumbing systems, including pipes, faucets, and water-using appliances.
Install flood sensors and alarms to detect water leaks or rising water levels promptly.
Ensure proper drainage around your property by cleaning gutters and downspouts.
Keep an eye on weather forecasts and take preventive measures. This may include actions such as sandbagging or sealing vulnerable areas, in case of predicted heavy rainfall or storms.
Overall, think of water damage causing problems like peeling wallpaper, bubbles in the walls, and electrical issues. Mold, on the other hand, is slimy and needs an organic food source to thrive.
A Brief Introduction to Mold Growth
Mold can quickly develop and spread in environments with excess moisture, posing a risk to both your property and health. Here are some key points to understand:
Moisture source: Mold requires a moisture source to grow, such as leaks, high humidity, or water damage.
Spores and reproduction: Furthermore, mold releases tiny spores into the air, which can settle on surfaces and start new growth when conditions are favorable.
Spreads rapidly: Once established, mold can spread through the air, on surfaces, or by attaching to clothing or pets, leading to extensive infestation if left untreated.
Health Risks Associated with Mold Exposure
Exposure to mold can have adverse health effects. This is particularly true for individuals with respiratory conditions or weakened immune systems. Consider the following points:
Allergies and respiratory issues: Inhalation of mold spores can trigger allergic reactions, such as sneezing, coughing, wheezing, or nasal congestion. It can also exacerbate asthma symptoms.
Irritation and inflammation: Mold exposure may cause skin, eye, and throat irritation, as well as respiratory inflammation.
Toxic mold: Some types of mold, such as Stachybotrys chartarum (black mold), can produce mycotoxins that cause more severe health problems.
Tips for dealing with mold exposure:
If you suspect mold in your home, have it professionally inspected and remediated to prevent further exposure.
Use personal protective equipment, such as gloves and masks, when cleaning or handling mold-infested areas.
Individuals with allergies or respiratory conditions should avoid prolonged exposure to moldy environments and seek medical advice if symptoms persist.
Improve indoor air quality by regularly cleaning and filtering the air, particularly in areas prone to mold growth.
Tips for Preventing Water Damage
Taking proactive measures to prevent water damage can save you from costly repairs and protect your property. Here are some helpful tips:
Regular inspections: Conduct routine inspections of your home's plumbing system, including pipes, faucets, and water-using appliances, to detect and address any leaks or issues promptly.
Maintenance checklist: Follow a maintenance checklist that includes tasks like cleaning gutters, downspouts, and drains to ensure proper water flow. This will help prevent blockages that can lead to water backup or overflow.
Steps to Take During Extreme Weather Events to Minimize Water Intrusion
During severe weather events, it's crucial to take immediate action to minimize water intrusion and protect your home. Consider the following steps:
Stay informed: Keep updated with weather forecasts and warnings to anticipate potential water-related risks, such as heavy rainfall, storms, or hurricanes.
Preparatory measures: Take pre-emptive steps like securing loose objects, trimming trees and branches near your home, and ensuring proper drainage around your property.
Remember, personal safety should always be the top priority during extreme weather events. If instructed to evacuate, follow the guidance of local authorities and seek shelter in a safe location.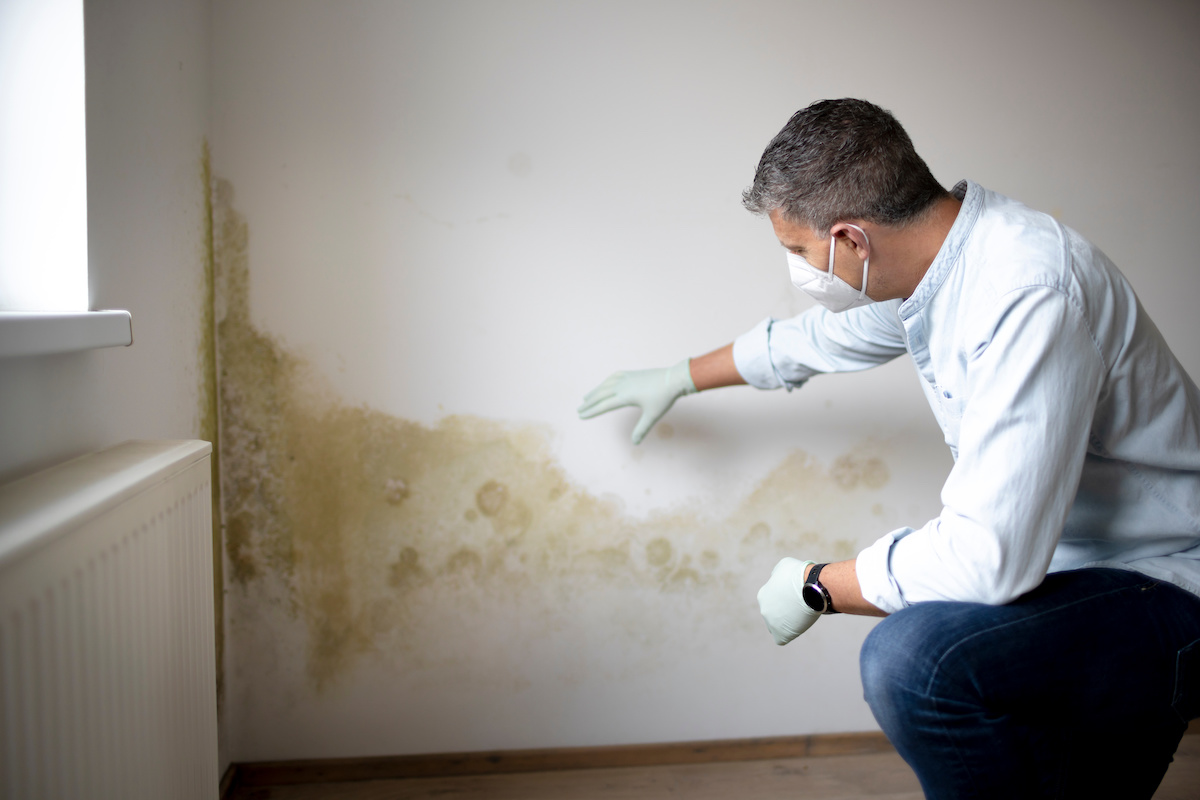 What to Look for: Early Detection and Response to Water Damage
Being able to recognize the signs of water damage early on can help prevent further issues and minimize potential damage to your property. Look out for the following indicators:
Discoloration: Stains or discoloration on walls, ceilings, or floors, especially in irregular patterns, may indicate water seepage or leaks.
Dampness: Areas that feel consistently damp or excessively moist, even without visible signs of water, could be a sign of underlying water damage.
Musty odors: Persistent musty or earthy smells, particularly in enclosed spaces like basements or crawl spaces, might indicate the presence of mold or mildew due to water intrusion.
What are the Signs of Mold Growth?

Being able to identify signs of mold growth is crucial for taking appropriate action and ensuring a safe living environment. Look out for the following indicators:
Visible mold: Keep an eye out for patches or clusters of mold growth on surfaces, such as walls, ceilings, or corners. It can appear fuzzy, discolored, or greenish-black in color.
Musty odors: Persistent musty or earthy smells, especially in enclosed spaces, may indicate the presence of mold hidden behind walls, under carpets, or in other concealed areas.
Respiratory symptoms: If you or your family members experience unexplained respiratory issues, allergies, coughing, or nasal congestion that seem to worsen at home and improve elsewhere, mold could be a potential culprit.
Our Top Mold Prevention Strategies
Do you know the best ways to prevent mold growth in your home? Prevention is perhaps the most important step, as it's easier to prevent than remove mold. Some common strategies to consider include:
Prompt drying: Begin drying out the affected area within 24-48 hours after water damage occurs to inhibit mold growth. Use fans, dehumidifiers, and open windows to facilitate air circulation and speed up the drying process.
Thorough cleaning: Clean and disinfect surfaces, furniture, and belongings that were exposed to water to remove any existing mold spores and prevent further contamination.
Other tips:
Remove and discard porous materials that cannot be effectively cleaned or dried, such as carpets, insulation, or heavily damaged drywall.
Ensure proper airflow by keeping doors open and using fans or air movers to encourage faster drying.
Utilize professional water damage restoration services for thorough cleanup, drying, and mold prevention.
Read more information on our best mold prevention strategies for Florida homes.
Maintaining Optimal Humidity Levels to Discourage Mold Growth
Mold loves damp environments. This is why it's important to keep an eye on your home's humidity levels. It's no secret that humidity can become problematic here in the Sunshine State. In fact, we live in the most humid state in the US!
Controlling humidity levels in your home is crucial for preventing mold growth and maintaining a healthy living environment. Consider the following advice:
Ideal humidity range: Maintain indoor humidity levels between 30% and 50% to discourage mold growth. Use a hygrometer to monitor humidity levels regularly.
Ventilation: Ensure proper ventilation in high-moisture areas such as bathrooms, kitchens, and laundry rooms.
Use exhaust fans or open windows when cooking, showering, or using appliances that generate moisture.
Air conditioners or fans cool and dehumidify the air during hot and humid Early Detection and Remediation of Mold
The Importance of Professional Mold Remediation for Effective Removal
Professional mold remediation is essential for ensuring thorough and effective removal of mold from your property. Consider the following points:
Expertise and knowledge: Certified mold remediation professionals have the necessary expertise, training, and equipment to assess, contain, and safely remove mold infestations.
Proper containment and remediation: Professionals follow industry best practices to prevent the spread of mold spores during remediation, ensuring thorough removal and minimizing the risk of recontamination.
Get Help with Mold vs Water Damage from Protegrity Restoration
Whether you're dealing with mold, water damage, or both, Protegrity Restoration is here to help. We can help determine the cause of mold vs water damage while protecting your health and safety.